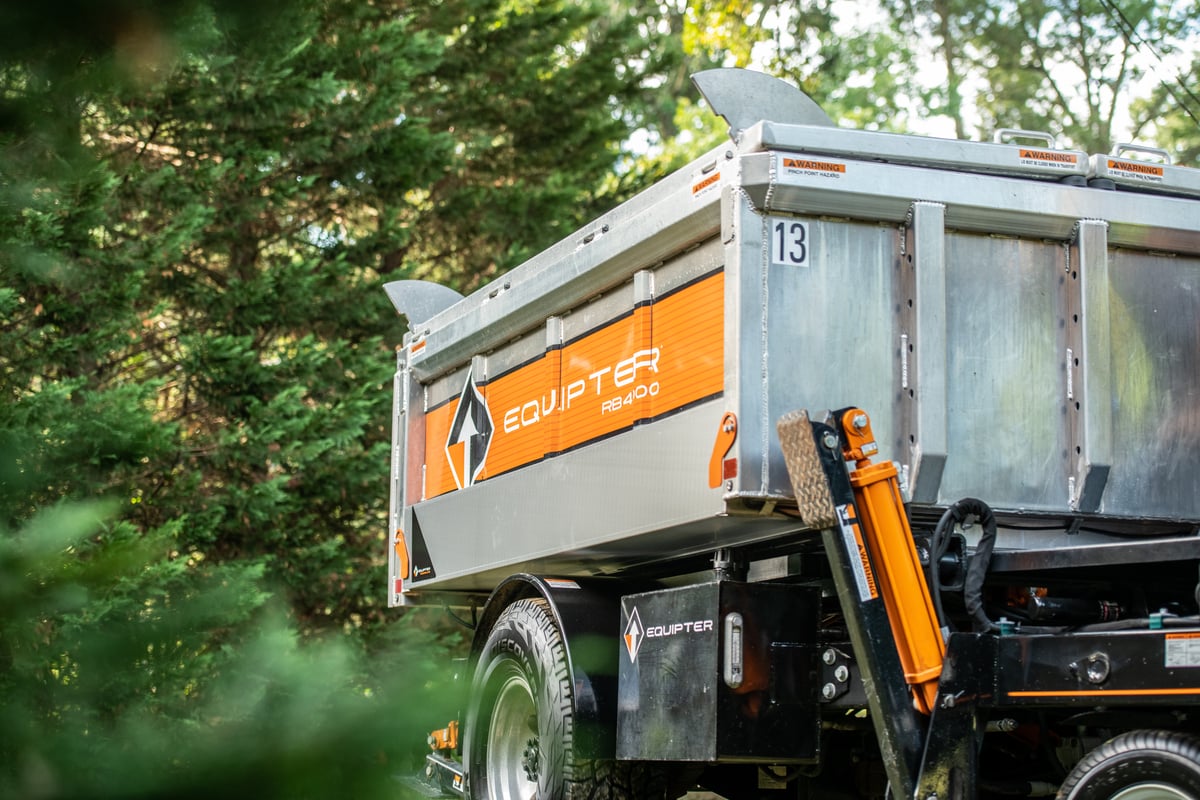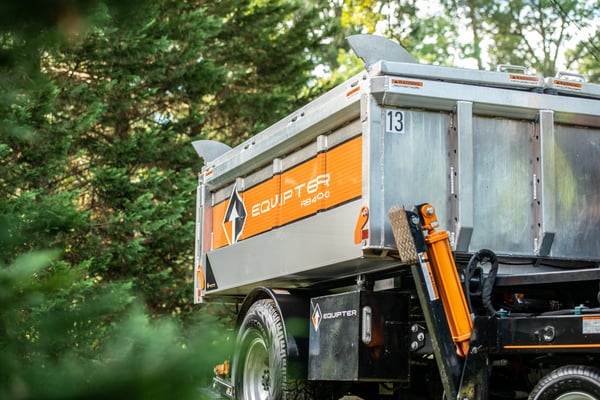 Reduce cleanup time. Spend less on labor. Earn more referrals.
For more than 15 years, the Equipter RB4000 roofing trailer has changed the way roofers do business by helping them take control of debris. If you're thinking about investing in an RB4000 to take your company to the next level, here's what you need to know.
RB4000 Cost
The base price on the Equipter RB4000 is $37,800. That's a significant investment for some roofers, but it's one that pays for itself sooner than you might think. Half of Equipter owners estimate the RB4000 pays for itself in 1 year or less (Equipter Owners Survey, September 2018). Financing is available, subject to credit approval.
The RB4000 saves you time and money by reducing cleanup by as much as 80%, so you do more jobs and lower labor costs. It also helps generate more sales because homeowners love that the RB4000 protects their property and keeps it looking cleaner during roof replacement.
If you need a smaller self-propelled container, you might want to check out the RB2000.
Buy or Rent an RB4000: Which is Right For Your Business?
Each option has pros and cons, so it's important to consider several factors before you decide.
Top Reasons to Rent
You want to try an RB4000 before you buy it.

You plan to use the trailer only occasionally.

You're not yet a good candidate for financing because your business is new or you don't have a desirable credit score.
Top Reasons to Buy
You want full access to the RB4000, so it's available exactly where and when you need it.

You plan to use this debris control trailer for most or all jobs.

You want to use the RB4000 as a regular part of your homeowner marketing.
Buying a Used RB4000
We sell new RB4000s directly to roofers. However we occasionally sell used units that come to us as trade-ins. To learn more about buying a used roofing trailer from us or to get tips on buying one from a private seller, check out the Used RB4000 Buyer's Guide.
Equipter RB4000 FAQs
Our team has heard it all in the years since we started showing roofers how the RB4000 will change the way they work. Here are 5 questions contractors ask us most often:
1. Does the RB4000 tear up the homeowner's lawn?
Our family owned a roofing business for many years, so we know how important it is to protect your client's lawn and landscaping. The RB4000 is designed with wide tires and a relatively lightweight aluminum bed to keep properties intact and customers happier.
When operating the RB4000 in wet conditions, we recommend using additional weight distribution, such as optional Track Mats.
2. Where is the RB4000 made?
We manufacture this patented roofing trailer in the U.S. Our team builds, services, and sells the RB4000 from our facility in Lancaster County, PA, which is about a 90-minute drive from Philadelphia.
3. Does the RB4000 hold debris from an entire residential roof?
Because the trailer needs to be compact enough to drive over lawns without damage, it's designed to hold about 12-15 square (or 4 cubic yards). When the container is full, drive the RB4000 to an on-site dumpster, trailer, or truck, and then dump the debris.
4. Does the RB4000 come with accessories?
Make your roofing process even more efficient with our line of accessories, like Gutter Guards and Track Mats. Accessories sold separately.
5. Can the RB4000 drop debris into a dump truck?
The lift raises the container, which features a hydraulic tailgate, up to 12 feet, so it's compatible with most conventional dump trucks.
Got more questions? Get more answers from our full FAQ list.