Starting a roofing company is an exciting adventure, but it's easy to feel overwhelmed when trying to figure out the right roofing tools and equipment to invest in.
This week, we're easing the stress by giving you a list of important tools and equipment needed to start a roofing company.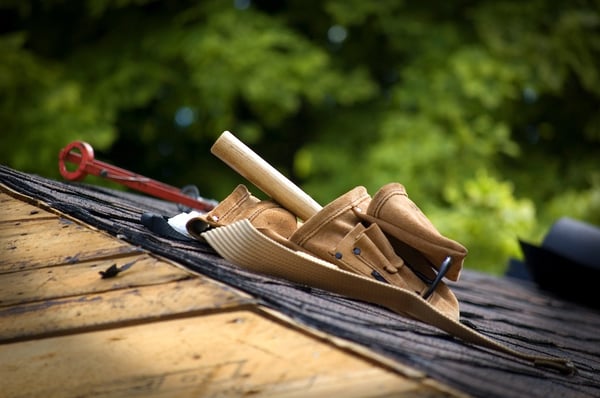 1. Finance and Budgeting Tools
Using reliable finance tools when starting a roofing company decreases a lot of hassle and frustration.
Quickbooks is a great tool to track invoices and organize your finances. It also integrates with many roofing software programs to help you track and maintain records of everything from purchasing supplies to developing roofing estimates.
Mint, a free mobile app often used for personal finances, can also be used to keep track of your company's finances and budget.
Also consider hiring an accountant. Not only will they be helpful when it comes to finances for your roofing business, but they may even be able to help you write your business plan.
2. An Equipter
Equipter's dump containers have been revolutionizing the roofing industry for over 15 years, helping contractors work smarter, not harder.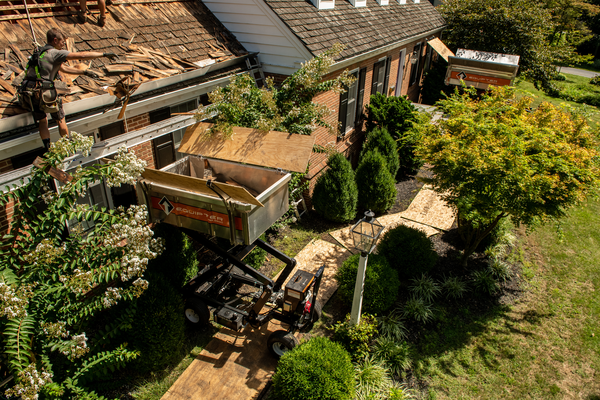 The self-propelled RB4000 and its little brothers, the RB2500 and RB2000, lift up to the roof to catch debris during tear-off. After their containers are filled, the equipment can be driven directly to an onsite dumpster, lifted, and dumped. This saves hours of backbreaking cleanup at the end of the day–no more manually hauling debris across customers' lawns.
Equipter products save your crew from double- or even triple-handling debris. Many contractors also use them as material lifts, saving crew members from carrying heavy tools and materials up and down a ladder all day. With less physical stress on your crew, hiring and employee retention become easier.
All Equipter products are lightweight and easy to navigate around landscape features, providing a debris management solution your customers will love.
With customer satisfaction and referral rates on the rise, the towable Equipter RB4000 is an essential piece of equipment to invest in when starting a roofing company.
3. Company Vehicle for Your Roofing Business
You don't need a brand new, commercial-grade pickup truck to haul your crew and supplies to and from the job every day. A gently used, standard size pickup will do the trick (and will tow the RB4000 just fine). Find something budget-friendly and reliable.
4. Fall Protection Equipment
The last thing your business needs is a crew member in the hospital due to a fall or injury. Invest in the necessary safety equipment, like safety harnesses, to keep your crew on the roof.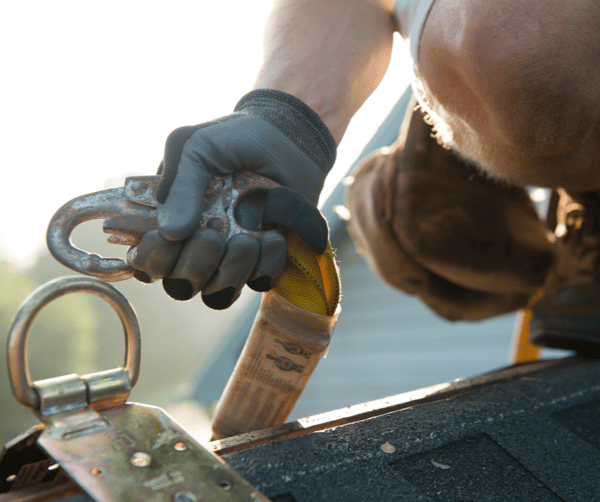 Your workers should also wear shoes with good traction and support to decrease the chance of falls and roofing-related back issues.
5. Roofing Hand Tools
Part of your roofing company budget needs to go to purchasing essential hand tools for you and your crew, too. Here are just a few tools to pack in your toolbox:
Chalk line reel
Utility knives
Tin snips
Hammer
Pry bar
Quality nail guns, air compressors, and tear-off shovels help keep the job running smoothly, as well. Tear-off shovels are great for pushing debris right off the roof and into your Equipter, streamlining production to get the roof replacement done faster.
When choosing the right roofing tools, be sure to keep in mind the types of roofs you most often replace. Tear-off shovels with fiberglass handles are particularly durable.
Ask around and do your research when picking the right roofing tools and equipment for your business, too. Check out the favorite roofing tools among Equipter's followers here.
6. The Right Roofing Crew
Dependable crews are your most valuable asset–your company's success rests on their shoulders. Eagleview's post on Fantastic Roofers and Where to Find Them includes tips for finding workers during the industry's labor shortage.
Keep in mind there's more to hiring than finding someone who knows how to roof. Look for workers who will contribute to a positive work environment and care about the customers' properties.
7. Roofing Apps
Roofing apps simplify bidding processes, eliminate stress from roofing estimates, and streamline communication between crew members.
Eagleview uses aerial imagery for accurate roof measurements. It includes automated quoting and waste calculation, simplifying you and your crew's job. This app is free and includes in-app purchases.
Pitchguage, another free app, finds the pitch of a roof and helps track leads and manage your schedule.
Be sure to review all your options to find the roofing app and other roofing tools and equipment best suited for your company's needs.

Looking for even more tips? Check out more Equipter Articles for the right roofing tools and equipment and best practices for quality customer service that can take your roofing business to the next level.