With hundreds of equipment rental businesses across the United States, competition is never in short supply. But when you're running an Equipter rental business, you have a leg up on your competition.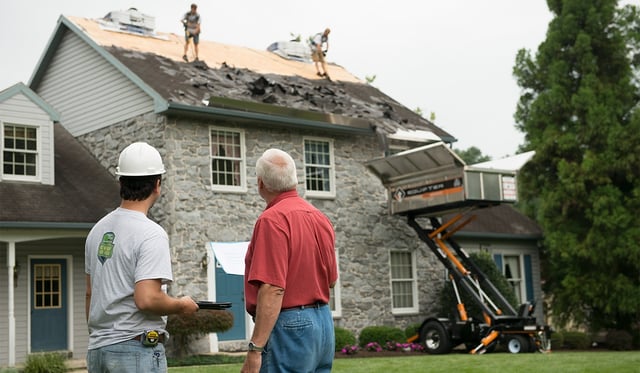 With equipment specifically designed to help increase roofing contractors' professionalism, you can easily set your rental business up for success.
Take a look at these tips for running a successful Equipter rental business.
1. Inspect and service your equipment regularly.
Those who rent the Equipter are often contractors who don't specialize in roof replacement. These hard workers expect quality equipment with flawless performance, and as a rental company owner, it's your responsibility to provide reliable equipment to get the job done.
Some basic preventative maintenance tasks include:
Air filter replacement

Spark plug replacement

Engine oil replacement

Trailer brake inspection

Parking brake inspection
We recommend the first preventative maintenance take place around 30 service hours. After that, preventative maintenance is recommended every 6 months if used consistently or every 40 hours of use if operated less often.


2. Help your customers.
Quality equipment is nothing without impressive customer service. Once you've got your Equipter ready to rent, don't slack on implementing quality customer service. What makes good customer service in the equipment rental industry?
Provide a schedule and clear pricing options for renting your Equipter.

Keep leads and current customers up to date with your equipment's availability so they can plan their jobs accordingly.




Show your renters how easy it is to use the Equipter RB4000

. Walk them through the operating process and be sure they understand it before you leave the roofing buggy in their care. Also offer user tips, like avoiding sprinkler heads and driving on wet lawns.




Make sure maintenance records are readily available for each RB4000

. Leads and current customers need to know your equipment is well-maintained and regularly serviced. This builds trust between you and your prospects.
3. Offer online resources.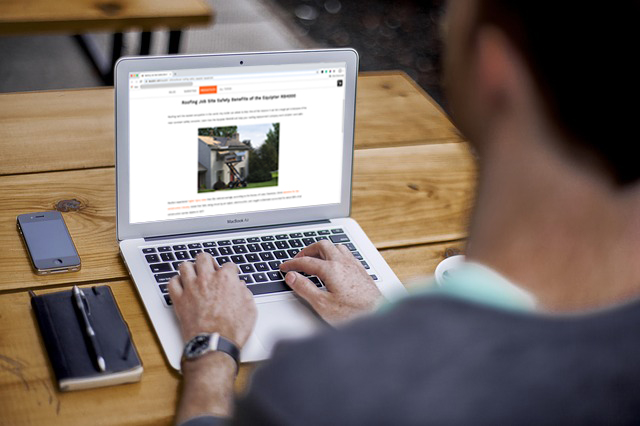 Digital assets are convenient for your customers. Many Equipter rental companies have their own websites where customers can access daily, weekly, and monthly rental prices; delivery and pickup restrictions; and rental applications.
Equipter also offers a wide array of articles on the RB4000 that you can share with your prospects. Here are just a few:
4. Get a listing on the Equipter's Rental Locator tool.
The Rental Locator tool helps increase awareness of your business among local contractors. When you register to join Equipter's list of verified rental locations, we add your business name, location, and contact info to the Equipter rental database easily accessible to anyone who visits our website.
We aim to provide every contractor with the best, which includes inviting potential customers to try the RB4000 before they decide to buy. When your business is in our database, that's one more location we can share with contractors who call us about Equipter rentals.
Some roofing companies also rent the RB4000 while they wait for theirs to be delivered, which is another business opportunity for you.
Equipter's Find a Rental web page has had nearly 42,000 views in 2019 alone (as of October 22), thanks to our 2019 Find a Rental ad campaign. Click the button below to apply for your Equipter rental business listing today.


Note: Your application is more likely to be approved if you have 4 or more RB4000s in your rental fleet.
5. Consider financing additional RB4000s.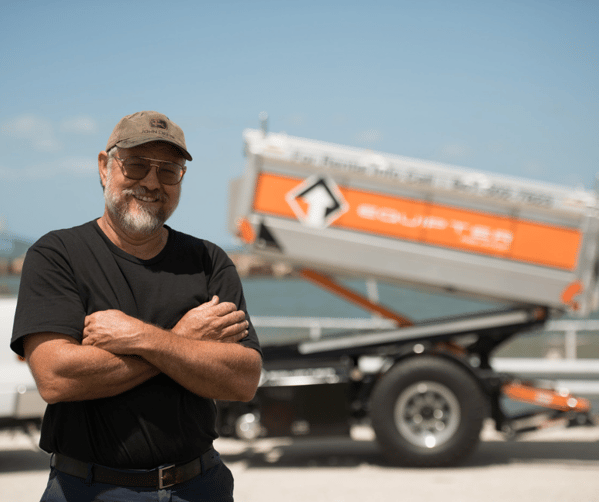 Also part of drawing up a business plan, take a look at your current resources. How many RB4000s do you own? Are you open to the idea of purchasing more over time? Dave Nisley of FL. Equipter Rental LLC had no idea his small business would grow from renting one Equipter to a fleet of 12 (as of June 2019). See his complete success story here.
If you're looking to focus on growth, we're happy to explore financing options with you for additional RB4000s. When you're ready, just give us a call at (717) 661-3591.