We hope everyone had a wonderful Christmas filled with cheer, reconnecting with family and friends, and remembering the hope this season brings us.
We thought we'd close the year with some of Equipter's most popular roofing blog posts of 2019. These posts contain lots of great information including tools for your company to invest in, apps to simplify your tasks, and tips for bidding roofing jobs. Check them out to discover what they could do to take your company further in the roofing industry.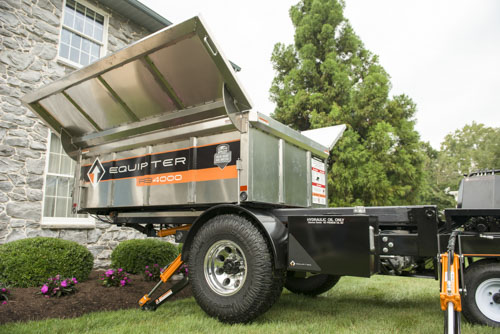 A roof replacement always includes removing scraps and brings with it the potential to damage to your customers' lawns and landscape features.
However, with the Equipter RB4000, debris management becomes simple. Not only does it bring efficiency to the job, this piece of equipment brings your customers the satisfaction that their property will be left undamaged.
If your crew is currently using the RB4000, we recommend adding this blog post to your list of resources to share with your potential customers. Sharing it on your company's Facebook page can also enlighten potential customers whom you haven't yet met.
If you're not using the RB4000, click below to locate the closest rental location to your job site to try one now.
Without the right tools, your company's personnel will spend needless hours trying to stay on top of digital marketing. Quality marketing tools enable you to market your business more effectively and efficiently while keeping your focus on production and business growth.
Check out the blog post to learn more about the top digital marketing tools we have used to help bring success to our company!
This post focuses on ways to bring personal and professional success to roofers and their companies. Whether it's adjusting your morning routine, working on leadership skills, or bringing valuable equipment to your crew, these tips can be applied at any time.
As one of Equipter's top viewed roofing blog posts of 2019, we're confident you could implement these tips in 2020 as well to take your roofing company to the next level.
Good tools are essential for the success of your roofing business. Choosing the right tools has the potential to raise the productivity and efficiency of your business.
This year at Equipter, we asked our Facebook followers what some of their favorite roofing tools are. Check out the results in this quick read.
The hassle of keeping folders organized, retaining records of projects, and keeping up with your company's customers doesn't have to take hours away from production every month.
Technology has simplified the job of many roofers, allowing them to be more organized, provide accurate quotes for their customers, and track leads—all from their smartphones. We compiled a list of excellent roofing apps that could greatly improve your business and bring greater satisfaction to your customers.
Take a few minutes to find out what they could do for your company!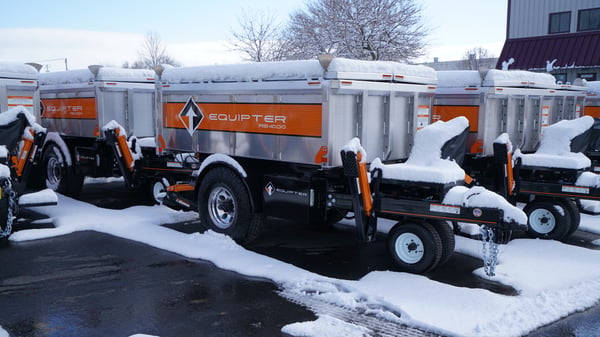 Did you know that you don't need to find indoor storage for your RB4000 during the winter months when it's not in use? Because of its high quality construction and features, it can be kept outdoors without being impaired by inclement weather. Check out this blog post to find out why!
Bidding a roofing job can be time-consuming, frustrating work for you and the homeowner. In this blog post, we present several tips that can better streamline the bidding process while building good relationships with potential customers.
As a second part to the previous blog post, this article covers a few roofing software options that make your job easier. These software options enable you not only to give accurate bids on your customers' properties, but also manage and track finances and roofing job schedules.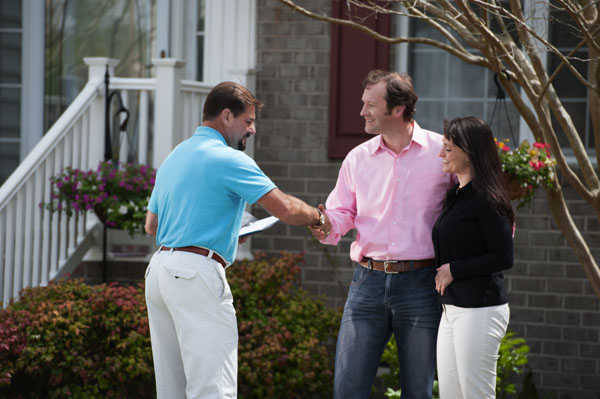 Homeowners appreciate knowing their options before making a decision. Present some of the facts and practices we've listed in this blog post to further educate them and enable them to make the choice that's right for them.
Marketing is essential to the success of your roofing business, but if one person is responsible for executing the entire strategy, it will quickly become draining and frustrating.
Check out this blog post to find out which projects you could give to a marketing professional to thwart your headaches and take your company to the next level.
Keep your eye on our blog for more helpful and educational articles. Thank you for your support, and we wish you a Happy New Year!